Siemens
In
Britain
Siemens will invest £80 million to develop an offshore wind turbine production facility in the UK. "With the new wind turbine production plant in the UK, we're pushing ahead with our strategy of investments in attractive growth markets for eco-friendly technology," says Peter Löscher, President and CEO of Siemens AG. "In the foreseeable future, the wind power market in the UK will be characterized by major offshore projects, and we'll extend our market leadership with the new production plant."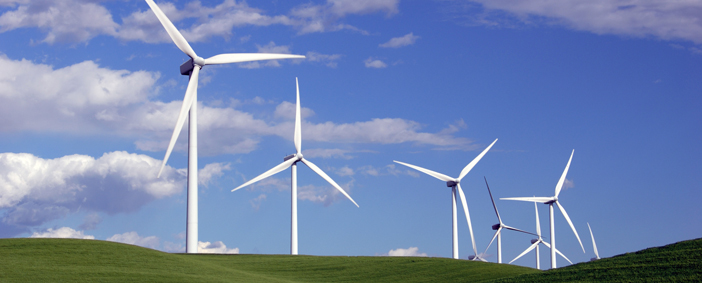 In the recent UK budget, the Chancellor of the Exchequer allocated £60m to a competition for land development. Siemens, which is the largest provider of wind turbines and offshore grid connections to the UK, says this measure will help it accommodate future demand driven by Round 3 and Scottish Waters upon successful completion of the competition process. Löscher signed a Memorandum of Understanding with British prime minister Gordon Brown. 700 jobs at new wind facility. "The new Siemens wind turbine factory will create around 700 new local jobs once it is in production, as well as additional indirect jobs in the supply chain," says Andreas Goss of the company's UK section. "With the anticipated growth in the renewables market, there is potential for expansion of the facility in the future. This £80m investment plus additional investment in our UK infrastructure for renewables, will provide a much-needed economic boost for the region, as well as driving growth in the UK's innovative wind power industry. The UK government has created a stable framework to attract inward investment in renewables and offshore wind power in particular; the competition for land development, announced in the Budget last week, gives us confidence that the appropriate UK port infrastructure can be made available to support our production plans."
Sites under investigation for location. Siemens is exploring sites on Britain's east coast and in the northeast region, and will make its decision about the facility's location when the competition process for land development is complete. It is working with Regional Development Agencies to assess possible sites.
The new manufacturing facility will produce the next generation of wind turbines for offshore application and will draw on R&D provided by its dedicated Centres of Excellence for wind power in the UK. The factory could be operational by 2014, with the first wind turbines turning by 2015.
More than 40% of the electricity from wind power in Britain is generated from technology supplied by Siemens. UK counts on wind for job creation. Prime Minister Brown has said new off-shore wind turbines could create 70,000 jobs but, last year, 600 workers lost their jobs when Vestas closed the country's only major wind turbine factory on the Isle of Wight. Vestas blamed the lack of demand for wind turbines in the UK. Last week, GE Energy UK announced the creation of 1,900 jobs with a planned €110m investment in the UK offshore wind sector by 2020 as a direct result of the announcements in the budget. Siemens was established in the UK 167 years ago and employs 17,000 people in Britain, with annual revenues of £4 billion. Its headquarters is in Munich, Germany.